Grasping the finest 3D modeling tools will put you in high demand in the burgeoning 3D sector, however, there is abundant rendering software available in the market which makes the selection process complex. From beginners to professionals, software like these covers every level of skill-set, In the past few years, The world of 3D modeling software has diversified into specialist tools for creating prototype product design, visual effects, motion graphics, digital art, and other dimensions that are in demand across a number of industries, including architectural design, interior design, game simulation. Find out which 3d modeling software suits you best.
An excellent 3D modeling tool makes rendering 3D shapes, structures, models, and objects from your ideas convenient and simple. You can find paid 3D modeling software as well as free 3D modeling software
5 Best Paid 3d modeling software –
The use of the following software necessitates the purchase of a license. These premium powerful tools are better suited for professional use and here is a list of some of the most popular paid 3D modeling software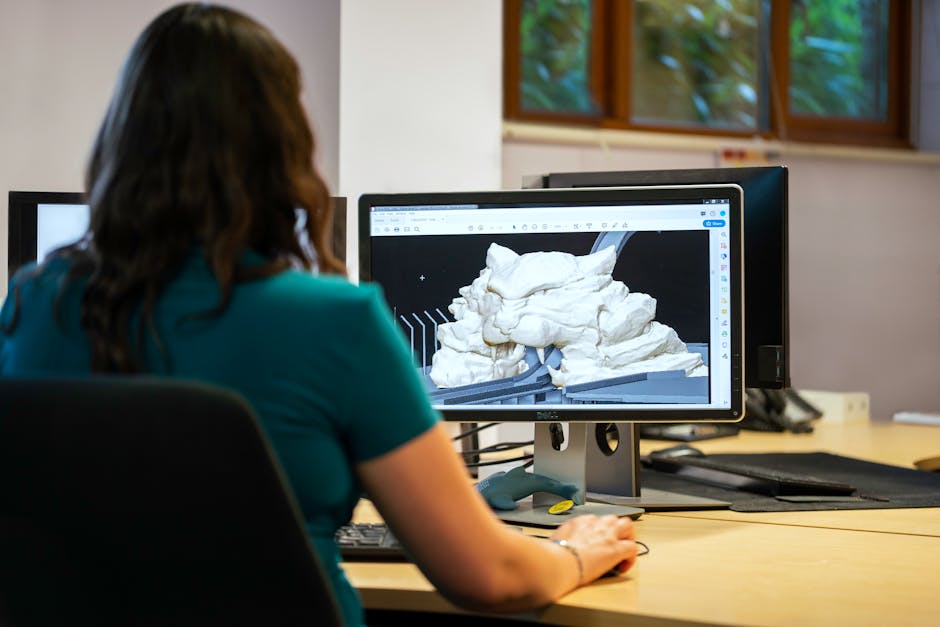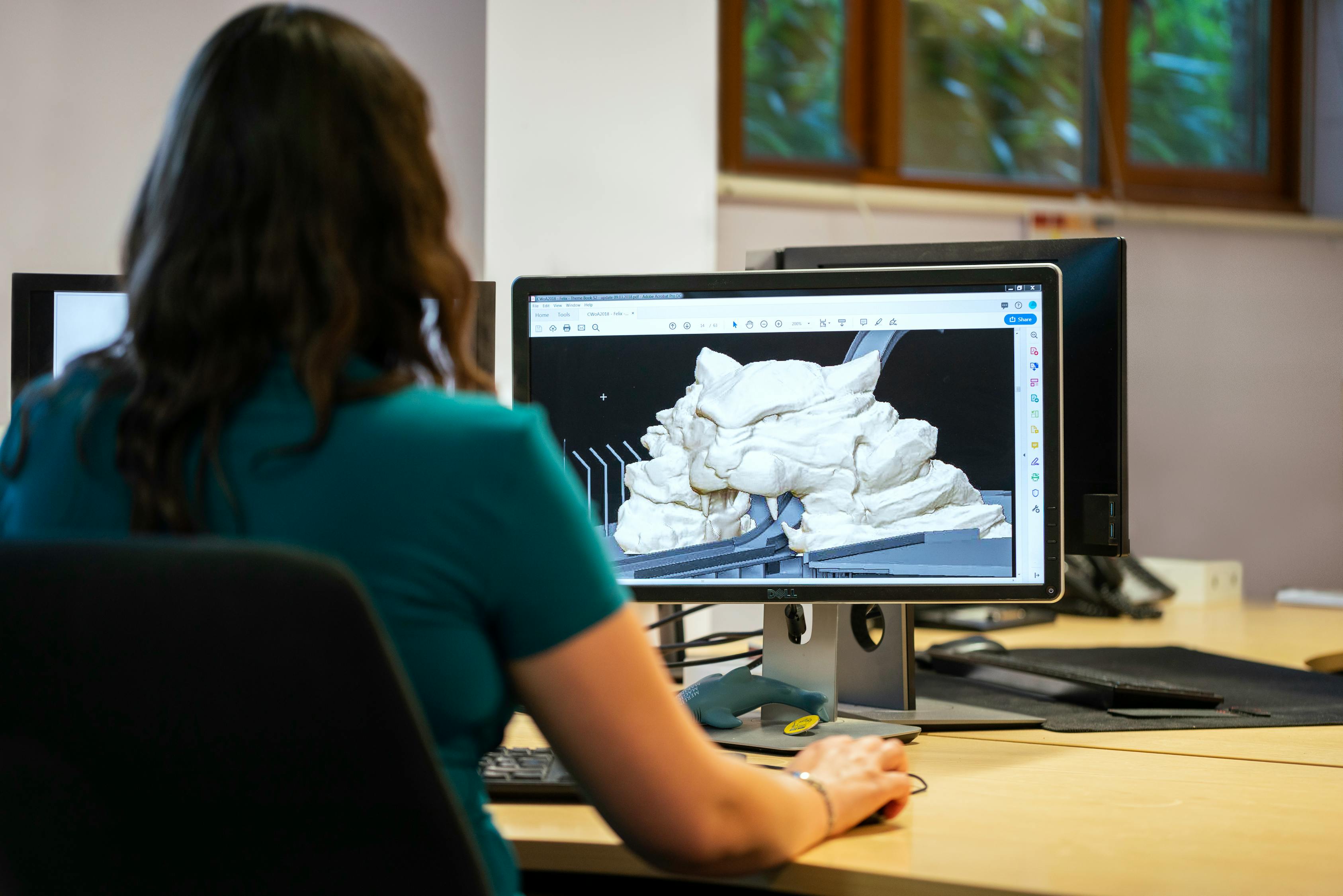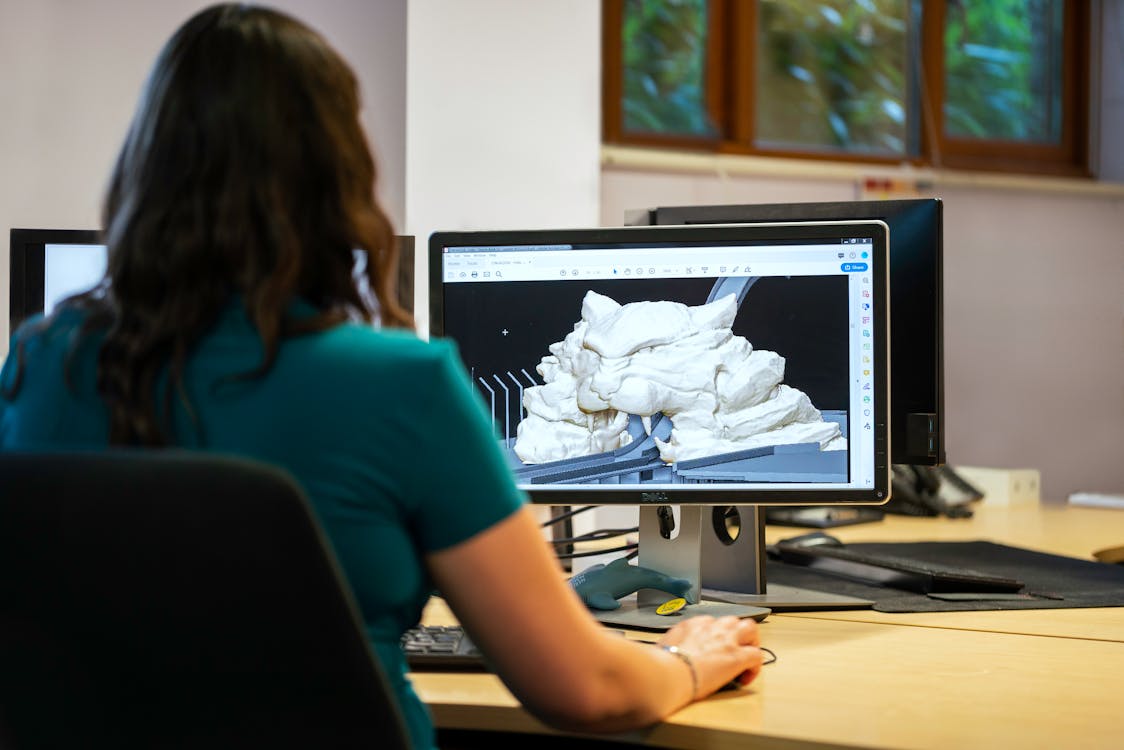 1. Autodesk Maya
Autodesk Maya is a paid application, and an expensive one as well. Despite the price factor, it is one of the most popular choices in the animation and visual effects industry due to the unparalleled service provided by the software.
Advantages Of Autodesk Maya –
Character creation, movement, and the modeling of natural elements such as water, fire, sandstorms, and explosions are all features of Autodesk which proves to be a great help if you want to create a real-world simulation.
Bifrost procedural effects can now be developed in the current edition of Autodesk, allowing complicated pieces to be built using dynamic solvers.
You can download this program on PC Windows, Apple Mac, and Linux
Autodesk Maya allows designers in creating extraordinary models and its extensive feature set includes particles, hair, solid body mechanics, fabric, fluid simulations, and character animation in addition to texturing, lighting, and rendering.
Disadvantages Of Autodesk Maya –
Autodesk is a powerful tool, having robust features, however, this comes at a price which is its complex user interface and high cost (Around $1,775 on a yearly subscription).
The learning curve of Autodesk is steep, therefore mastering such software is a big deal, however, there are tutorials available on their official website and various other platforms like YouTube.
2. Z Brush
ZBrush is a sculpting and 3D modeling program that excels at creating natural shapes and models, in addition, newer upgraded versions have enhanced its workflow and hard-surface capabilities.
Advantages of ZBrush –
ZBrush isn't just about sculpting and modeling, it could also be used to make UV maps and paint textures, allowing experienced artists to build a simulation with whole figures with clothing and objects that are ready for rendering.
This piece of software has the ability to create a striking depiction of traditional clay sculpting in a virtual environment.
This modeling software is compatible with Windows Vista and above; mac: 10.10 and above
Artists or clients will enjoy Z brush's non-linear production route, which allows a design to be turned back to a prior version, changed, and then rolled forward again.
Disadvantages of ZBrush –
This software has non-standard menus and a User interface, thus the artists or client must have prior knowledge to use the modeling resources efficiently, otherwise, they have to go through lengthy tutorials to understand the basics and the workflow of the software.
The cost of ZBrush is $39.95 per month, there is a free version of this tool, but the artist can only access limited features and models.
3. Houdini FX

is surely one of the best 3D modeling tools. Its node-based procedural method gives the artists unmatched power, flexibility, and control. This software is extensively utilized in the VFX or TV VFX industry for creating a variety of 3D models and visuals.
Advantages Of Houdini –
This modeling software is available for Windows 8 SP1 and above, Mac operating systems 10.13 and above, Linux Ubuntu 16.04+, Linux Debian 9.0+, Linux CentOS 7+, Linux Open SUSE 15.0+, Linux mint 17.3+ and Linux Fedora 25+.
Houdini also provides a free version of the same software – Houdini apprentice, therefore students or artists interested in high-end 3d modeling can use this program.
Disadvantages Of Houdini –
Similar to its competition, is expensive as it is a modeling software commonly used by professional artists. It is currently priced at $4,495/yr.
It takes time to understand how Houdini FX works due to its complex features and workflow.
Presently, the tutorials available for the software only cover the basics of the interface but the advanced features.
4. Cinema 4D
When it comes to things like motion graphics, visualization, animation, and illustration, Cinema 4D has its market. This modeling software is also famous because of its tutorial libraries, and it is relatively user-friendly.
Advantages Of Cinema 4D –
Compared to all the paid 3D modeling software, Cinema 4d's learning curve is shallow, thus students who want to learn 3d modeling can opt for this.
Designers can gradually learn advanced modeling as this tool is often used to create complex things like structural engineering, information modeling, architecture modeling and can also utilize it for mathematical representation.
It presents its own set of useful tools and also offers a selection of reasonably priced add-on plugins.
Cinema 4D provides a trial version, which gives you 14 days to experiment with the resources for free, and then there is a free education version for students and teachers.
Disadvantages Of Cinema 4D –
Cinema 4D's monthly subscription is tagged around $94.99.
There is a free version of this software reserved for educational purposes, however, in that version the user can only access a few features or tools.
5. Modo
Modo is certainly a premium app for creating polygonal forms that use both direct tools and procedural techniques. Modo's tools are all well-developed, making it highly user-friendly, and this software has a strong rendering system.
Advantages Of Modo –
Modo is preferred by both artists and designers owing to its quick speed and efficient outcomes, as well as its ease of use, which eliminates the need to jump through technical hoops.
When it comes to making impressive artwork, Modo holds its place among the elites, delivering as fine a 3D render as any other tool presently available.
It is available for Mac 10.13.x and above; Windows 10 and above; Linux RHEL and CentOS 7.6+
Disadvantages Of Modo –
Currently, Modo lacks some high-end dynamics and simulation tools found in other software such as 3DS Max, Maya, and others.
It costs $1,909 to get a permanent license and $599 for per year subscription.
5 Top-Notch Free 3D Modeling Software
Apart from the previously mentioned rendering software, there are also few excellent 3D modeling tools that are accessible and cost no money. If you are an amateur and aspiring 3D modeler, and you will unquestionably be benefited from these free applications.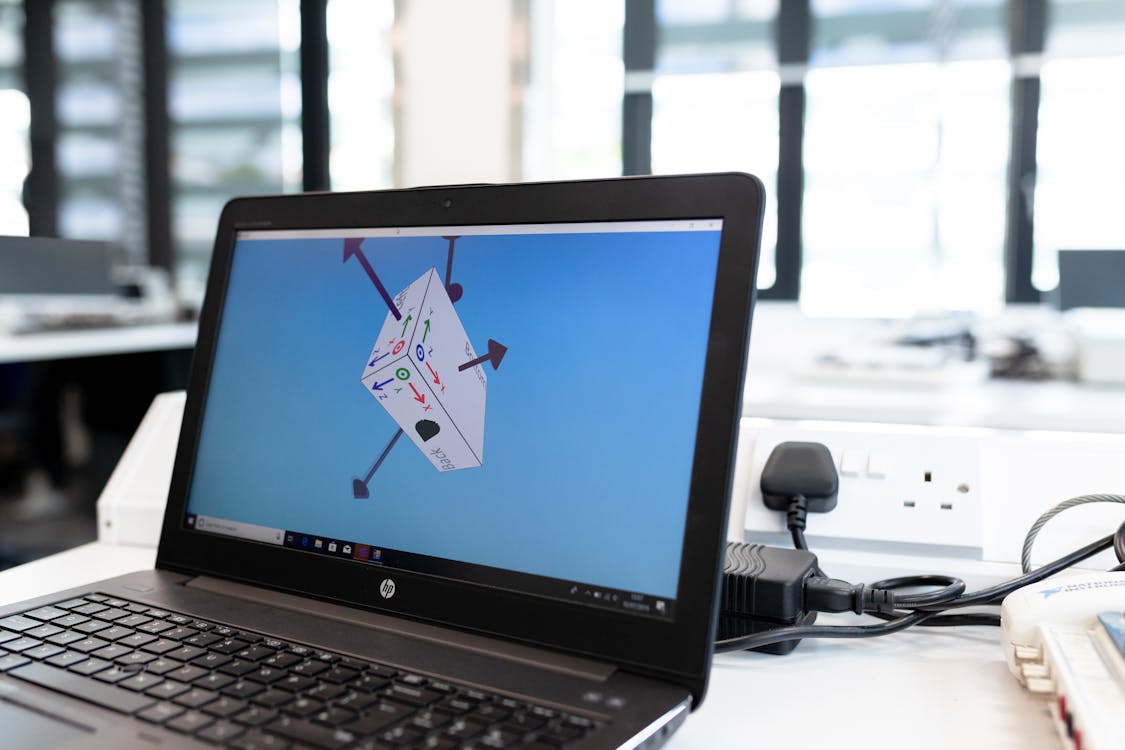 1. Blender
Blender is hands-down one of the best free 3D modeling, texturing, animation, and rendering software out there which is preferred by everyone from beginners to professional designers. Nowadays, this app is used in the making of animation films, video games, motion graphics, and interactive 3D applications and Blender is an excellent way to check your 3D graphics skill.
Advantages Of Blender –
It supports the completion of a broad assortment of 3D modeling tasks, including video editing, rigging, architectural modeling, animation, compositing, motion tracking, and so on.
Blender is most suited for beginners who are freshly using the program, So to guide them, the blender has its tutorial videos on their official website.
This software supports almost all file types including JPEG, TARGA, PNG, MPEG, AVI, LWO, BVH, FBX, and DAE.
Blender has become so versatile and advanced that it's not only an entertainment software, but many commercial companies are now utilizing it to create VFX models for big-budget films.
You can download blender if your OS is Windows 8.1, 10, and 11 macOS 10.13 Intel · 11.0 Apple Silicon Linux
Disadvantages Of Blender –
Blender is very diverse and versatile, therefore it takes time to learn all the add-ins.
This program is powerful, however, the models or designs created are not of industrial standards. Professionals clients usually prefer paid software over the blender.
2. Sketch-Up
SketchUp is a fantastic software for visualizing and planning. It is used as an engineering and entertainment software in a variety of industries, such as interior design, urban planning, product design, and modeling constructions.
Advantages Of Sketch Up –
Sketch-up is a great 3D modeling platform for beginners as the interface is easy to understand, and it is a plus point it is available free of cost.
This 3d modeling software provides 10 GB of storage to store all the objects, models developed. In addition to this, there are manufacturers raised 3D models accessible and free to import into your projects.
Due to a multitude of straightforward tools that allow for superb navigation and sculpting, simple 3D printable models may be created from scratch within the first few hours of learning.
There are abundant extensions that can be used to imitate complex structures and that's why it is commonly used by engineers around the world.
Disadvantages Of Sketch Up –
SketchUp does not handle STL files directly from external sources, however, in the latest versions it does support the "SketchUp STL" extension, but it makes the process a little time-consuming compared to its competition.
3. Free CAD
Free CAD is a 3D modeling software that runs on parametric modeling. Users can easily edit 3D creations using parametric modeling by going back into the model history and changing the parameters.
Advantages Of Free CAD –
Free cad is an open-source 3d modeling platform and it is highly customizable when it comes to working scripts and extensions.
FreeCAD also has a robot simulation module for studying robot movements, as well as a mechanical machining system module for milling.
Working file extensions for this software include step, iges, obj, stl, dxf, SVG, dae, IFC, off, NASTRAN, Fcstd.
Disadvantages Of Free CAD –
Sometimes it may get difficult to create complex structures due to equation tools cartesian axes.
4. DAZ Studio
Daz 3D was initially a paid 3d modeling software, but now it is completely free and it is a rendering app that focuses on the generation of images/videos. It's a 3D figure posing, animation, and modification platform that allows artists of all skill levels to make digital art using virtual people, animals, props, vehicles, accessories, and surroundings.
Advantages Of DAZ 3D –
It provides admittance to two free render engines
This modeling platform allows the purchase of several add-ons renders engine plugins from other platforms like (Autodesk and SketchUp) that are applied in Daz studio.
Beginners can easily get adapted to the workflow and it is best suited for making product design and realistic human models.
Disadvantages Of DAZ 3D –
As a 3D modeling software, DAZ 3d is still evolving and it is currently lacking in exponential tools and it is difficult to create a complex structure without doing any inside purchase.
5. Wings 3D
Wings 3D is a fully accessible 3d modeling software that provides complex points without being overwhelming to beginners. Wings 3D employs a context-sensitive bar that only displays commands that are relevant to the user's current choices.
Advantages Of Wings 3D –
Despite all of the technical highlights, the program's simple interface makes it quite approachable for beginners.
This app is quite complex, yet surprisingly user-friendly. For instance, AutoUV allows you to map pictures and textures onto a 3D object, because of this civil engineers usually prefer this modeling software to create the framework for architecture projects.
Wings 3D is in the market for around 19 years, therefore, it has a great community that has produced in-depth tutorial content.
Beginners can take inspiration from the models which have been created through the platform.
Disadvantages Of Wings 3D –
Wings 3D lacks rendering and animation, therefore you'll have to rely on another app to do it for you. However, Wings 3D alone should be enough for 3D printing.
Which 3D Modeling Software Is Best For You?
As you just noticed above, there is a large range of 3D modeling software available that caters to various sectors of endeavor. There is software for mechanical design, engineering design, civil engineering, product design, industrial design, and graphic design. Each field of endeavor has its own set of requirements.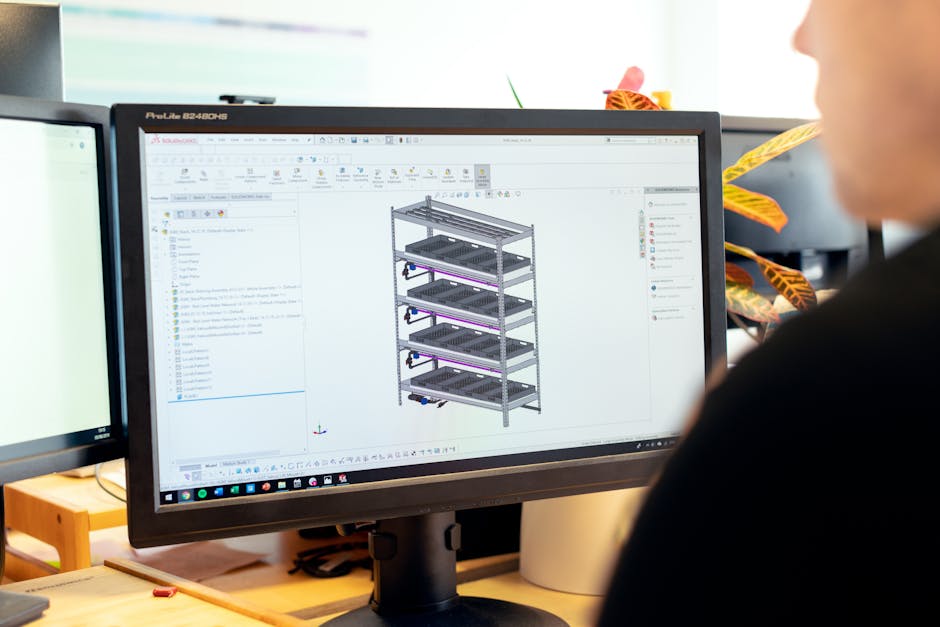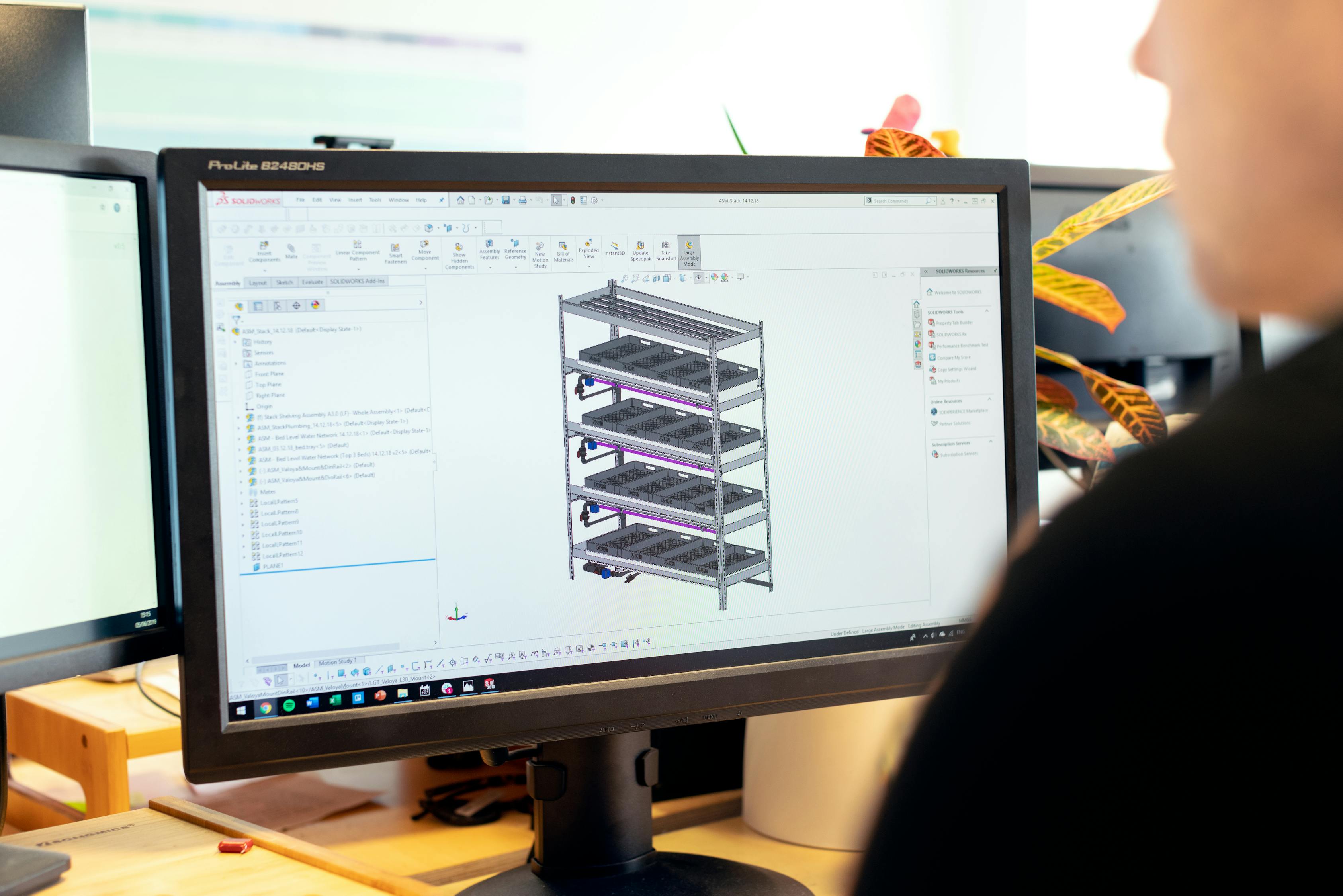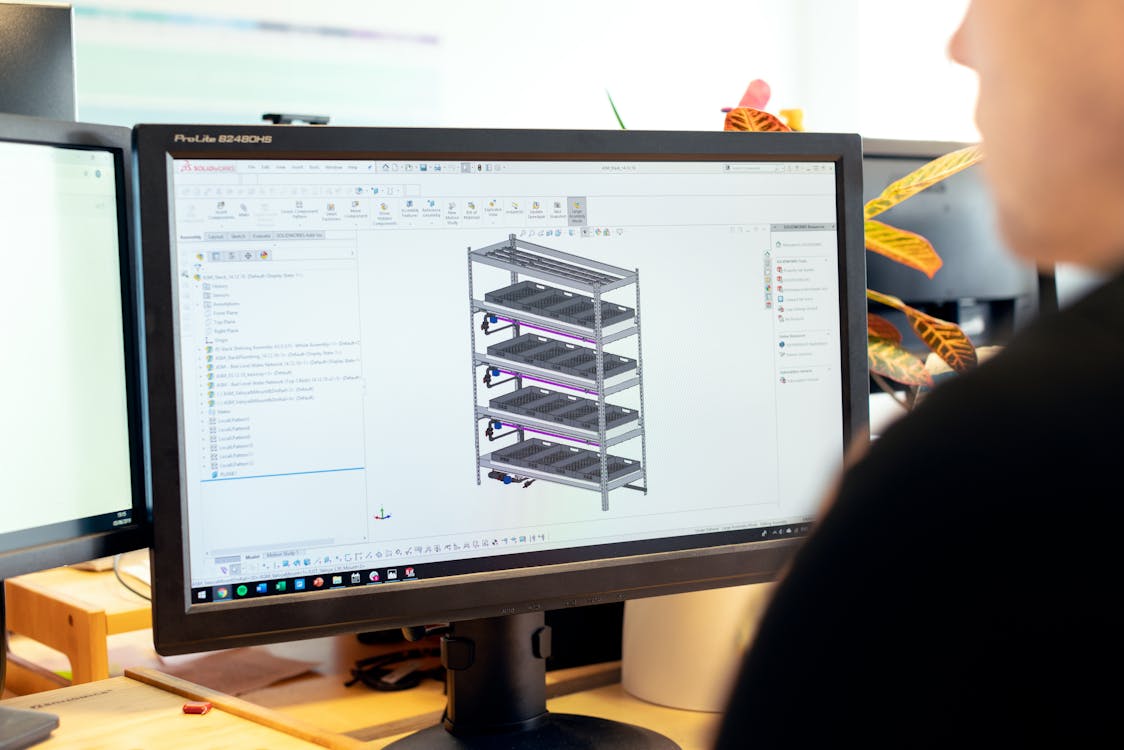 Thus, as a newbie who wants to dive into the domain of modeling, selecting one particular software can get a little confusing. Having that said, all of the frequently asked questions regarding the best 3d modeling software, simply depend upon your requirement and computer specifications. To be more precise, designers should prioritize their computer specifications as the conclusive factor as the models, objects, animation created would get directly affected if the device is not compatible.
The specifications which are required for 3D modeling software is –
Minimum:
Processor – 64-bit dual-core 2Ghz CPU with SSE2 support
RAM – 4 GB
Display – 1280×768
Mouse, trackpad or pen+tablet
Graphics card – 1 GB RAM, OpenGL 3.3
Recommended:
Processor – 64-bit quad-core CPU
RAM – 6 GB
Display – Full HD
Three-button mouse or pen+tablet
Graphics card – 4 GB RAM
Optimal:
Processor – 64-bit eight-core CPU
RAM – 32 GB
Display – Full HD
Three-button mouse and pen+tablet
Graphics card – 12 GB+ RAM
All these specifications are mentioned in general, there can be small variations with respect to the version of the software downloaded, however, with this you should've got an idea about the category your device comes under.
3D modeling software is a sophisticated technology that has been utilized by almost all sectors to build their products or services. Therefore, So, in order to determine which 3D modeling software to use, you must also identify your field of activity and its particular 3D modeling requirements.
Insights On Best 3d Modeling Software
A 3D modeling software can be utilized in the medical industry as a means of simulation and interaction with anatomy presentations. It also serves as a device for visualizing the medical situation for both doctors and patients.
In terms of design tools, the domain of chemistry is much more specialized. Some chemistry 3D modeling is used to sketch chemical reactions, while others are more useful for simulating protein structures. There is also software for molecular dynamics and visualization.
The benefits of adopting 3D modeling software in the electronics industry are numerous. You might want to construct PCB layouts, design electronic enclosures, or even replicate the assembly of certain electronic devices.
In the field of architecture, this aids in the shaping of their vision for house design concepts, construction, or reconstruction, as well as saving time when expressing their ideas to clients.
So I hope all can now understand that the scope of 3d modeling is broad and diverse, and from your computer specifications to the domain you want to work for, there are several factors that you as a potential user should consider before choosing any of the rendering software.
We hope this article was helpful to you got a better understand and if you like our work have a visit to our website.