WhatsApp Messenger, or WhatsApp, is an American freeware available worldwide, cross-platform centralized instant messaging (IM) and voice-over-IP (VoIP) service launched on 18- Oct – 2010 and managed by Meta Platforms.
WhatsApp allows users to send text and voice messages to their friends and families, and one can make voice calls and video calls from any part of the world.
In January 2018, WhatsApp released a standalone business app aimed at small business owners, WhatsApp Business, to allow companies to connect with customers using a standard WhatsApp client. The WhatsApp client application works on mobile devices.
Still, it is also available on desktop computers, as long as the user's cell phone stays connected to the internet while using the desktop application. The service requires a cell phone number to register.
In this article, I will explain how to create a group on WhatsApp and what the various features of the WhatsApp group are, and you will find this article helpful.
How to create a Whatsapp group in android
(1) Download Whatsapp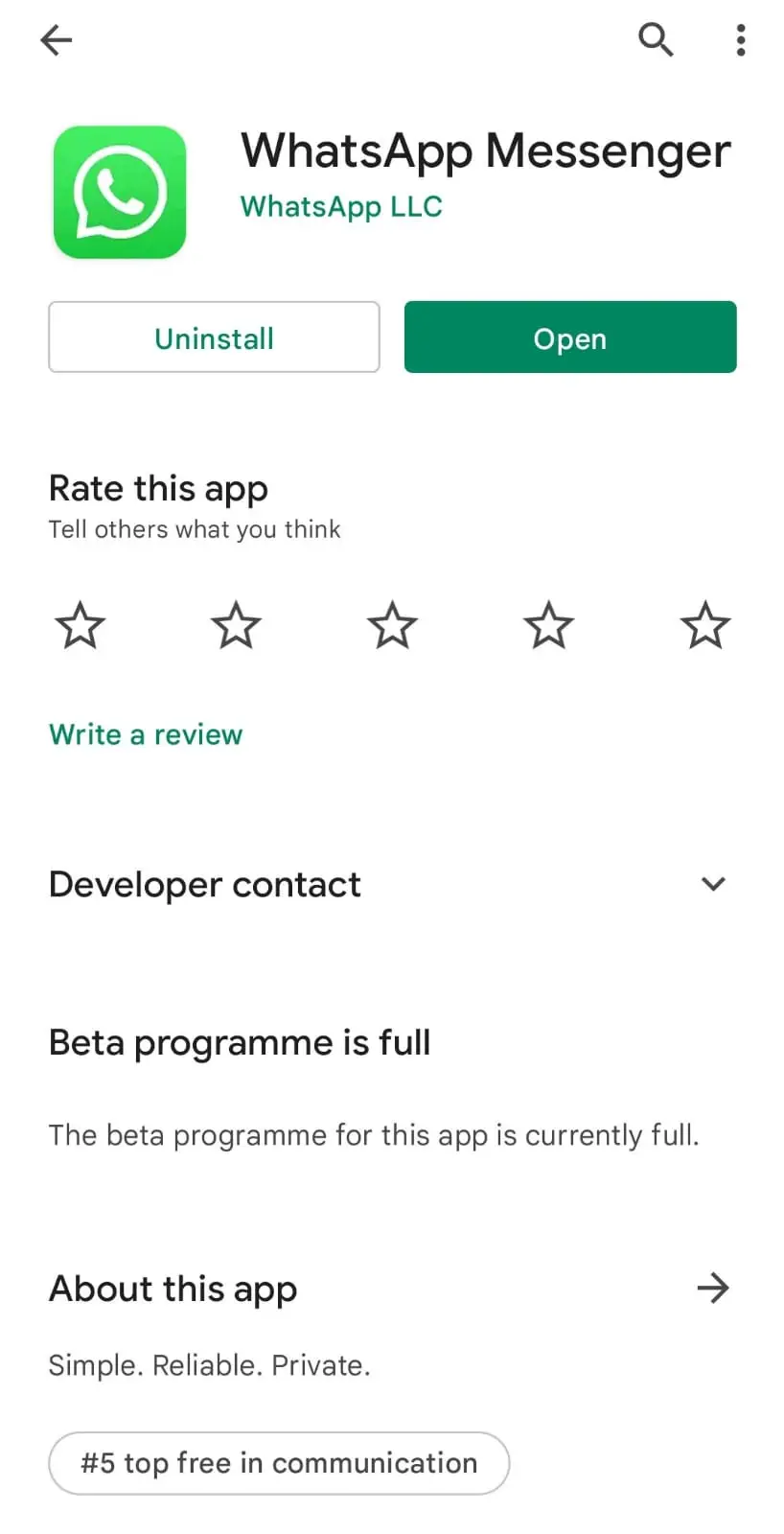 The first basic step to creating a WhatsApp group is to download Whatsapp. It has a total of 500+ crore downloads and a rating of 4.1 stars with 15cr reviews, so you can easily find it.
For downloading WhatsApp open the play store, and in the search bar, type Whatsapp Messenger.
Then tap on the install WhatsApp button; its size is about 16-20 Mb. It will hardly take a minute to download it.
Once downloaded, open the application.
(2) Login in WhatsApp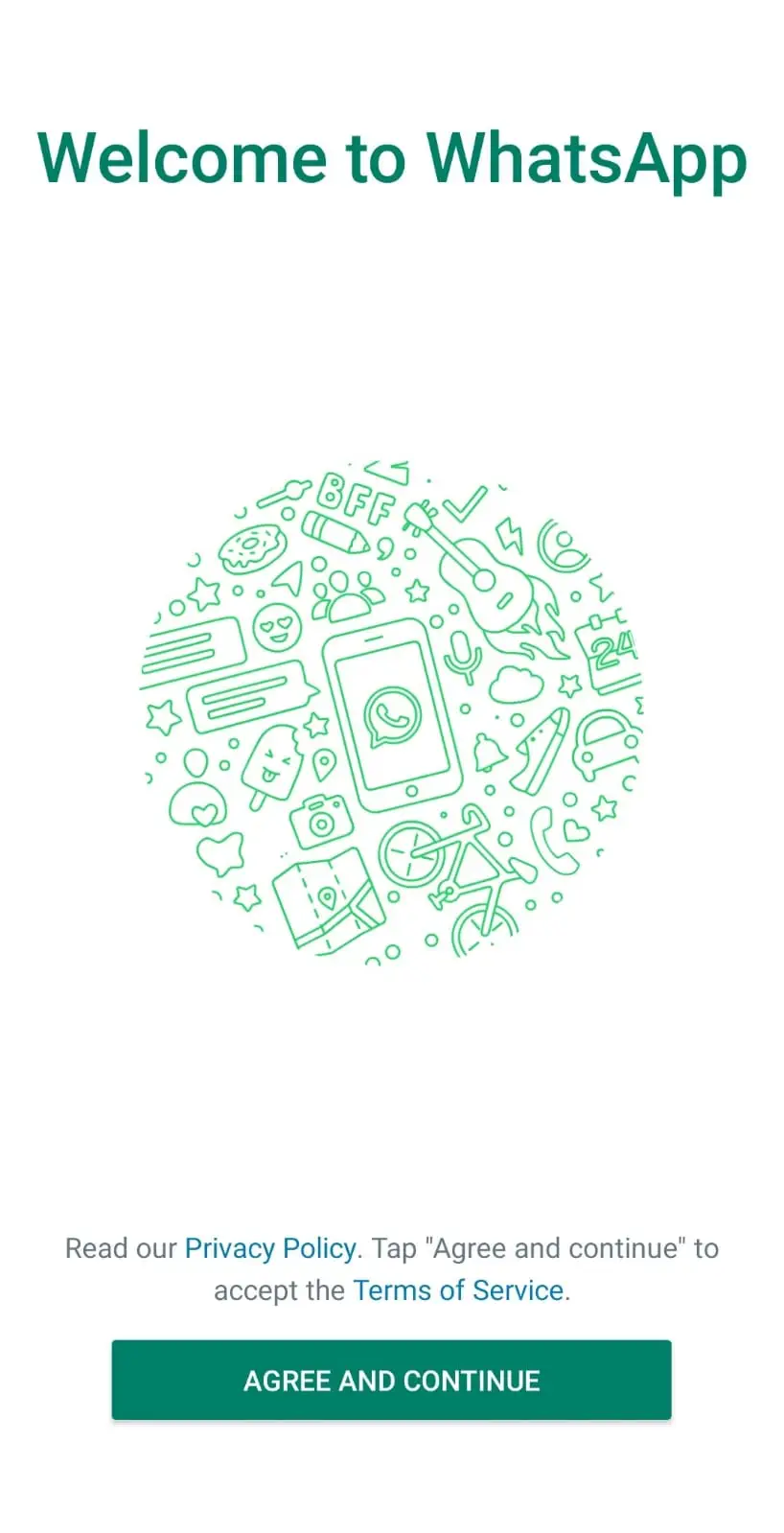 The second step is to do a login; simply open the WhatsApp application. Then it will show the screen to read all the Privacy Policy. Once you read all the Privacy Policy then tap on agree and continue to accept all the terms of service of Whatsapp.
After that, you will need to select your country, enter your phone number, and tap next.
Whatsapp will send an OTP on that number, copy that OTP, and enter where required. After successful verification, you will need to enter the name you want to use in your profile and tap on the "Next button."
The following screen will appear where you have to choose your display picture. You can either choose to upload it at the moment or leave it for later.
(3) Creating a new group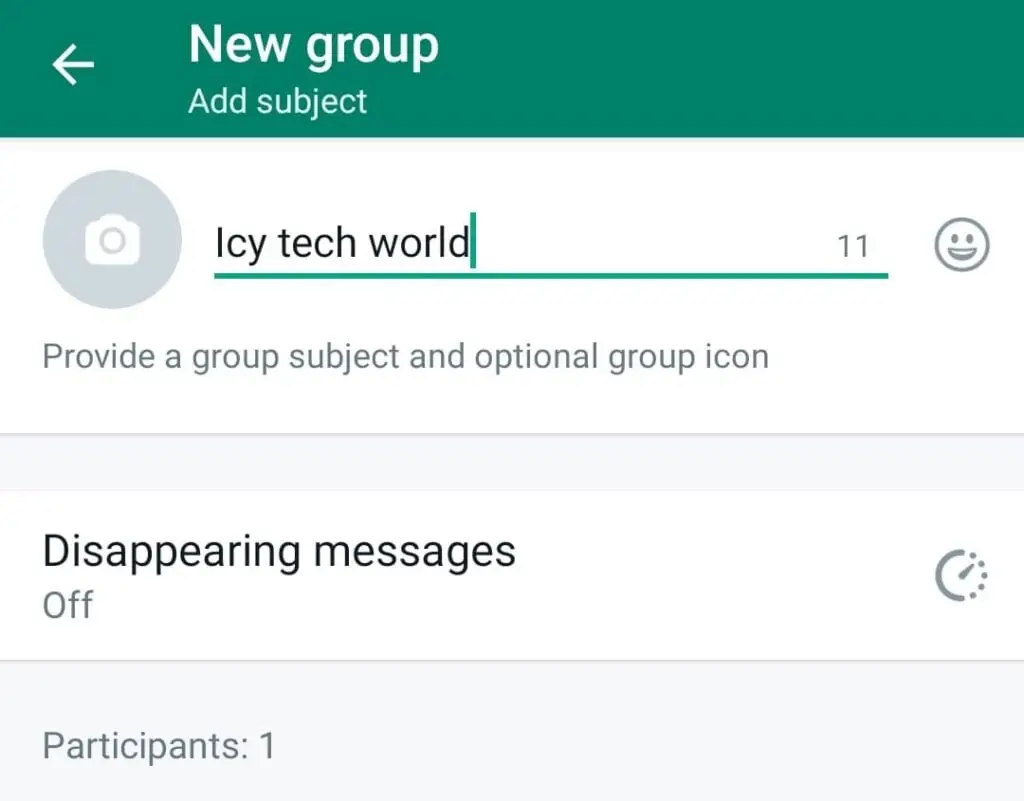 After logging into WhatsApp, the next step to create a group is to go to the top right corner. There are three vertical dots; tap on that and see the "New group" option there. Give a name to the group you want to create and tap "create a group."
Then it will lead you to "Add participants", where you can select your contacts to add to the group.
But keep in mind minimum number of participants allowed is 1, and the maximum number of participants allowed is 256. After selecting your contact list, select to add participants in that.
After adding participants, the next step to create a new group is to enter the group's name, then tap on the save button, and a new group is created in WhatsApp.
(4) Add a group icon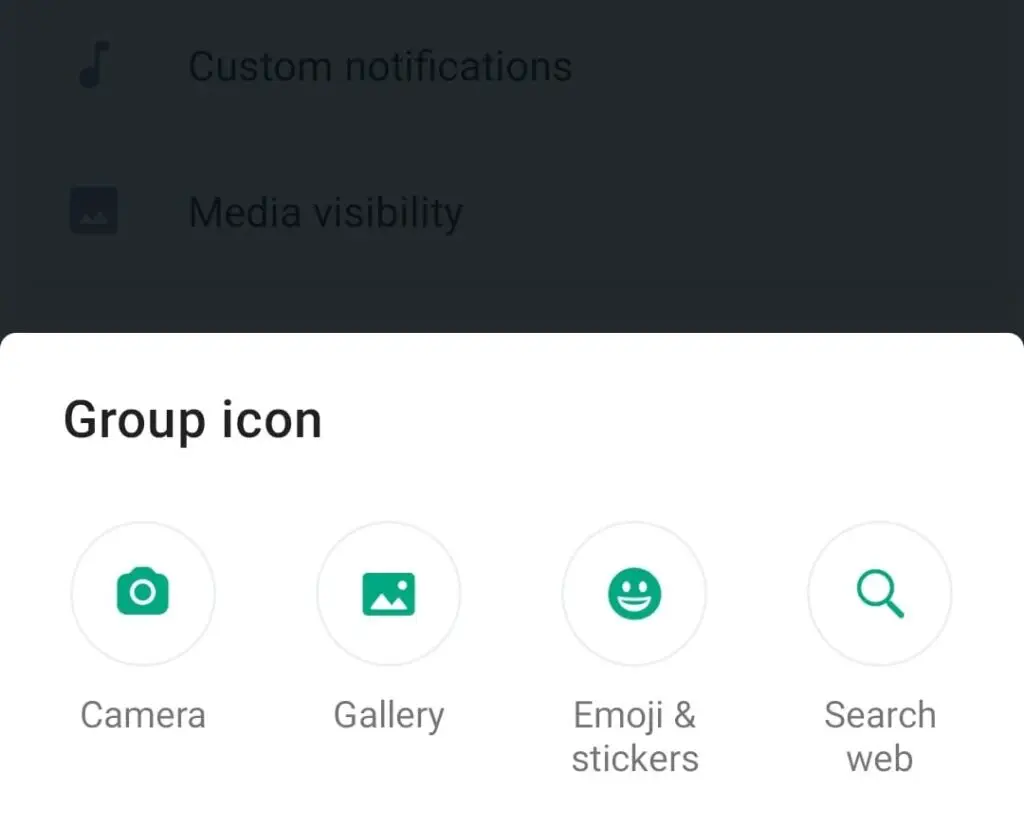 The next step is to add a group icon; go to the top right corner. There will be three dots there. Tap on that three dots and tap on group info; after that, tap on display pic.
You can choose your group icon from the gallery or take it from the camera icon or search the web for the image. Just tap on the camera icon.
It will take your picture and set it as a group icon by tapping the green checkmark. That is all, and your group icon is being changed or saved.
If you want to add more group members:
To add members to a WhatsApp group, tap on group info in the right corner. Then there will be the option to add participants, tap on that.
Go to your contacts list and search for the name of your friends you want to add, then select that contact to add to the group.
After selecting, tap on the green arrow or tick mark, and your participants are successfully added.
Invite link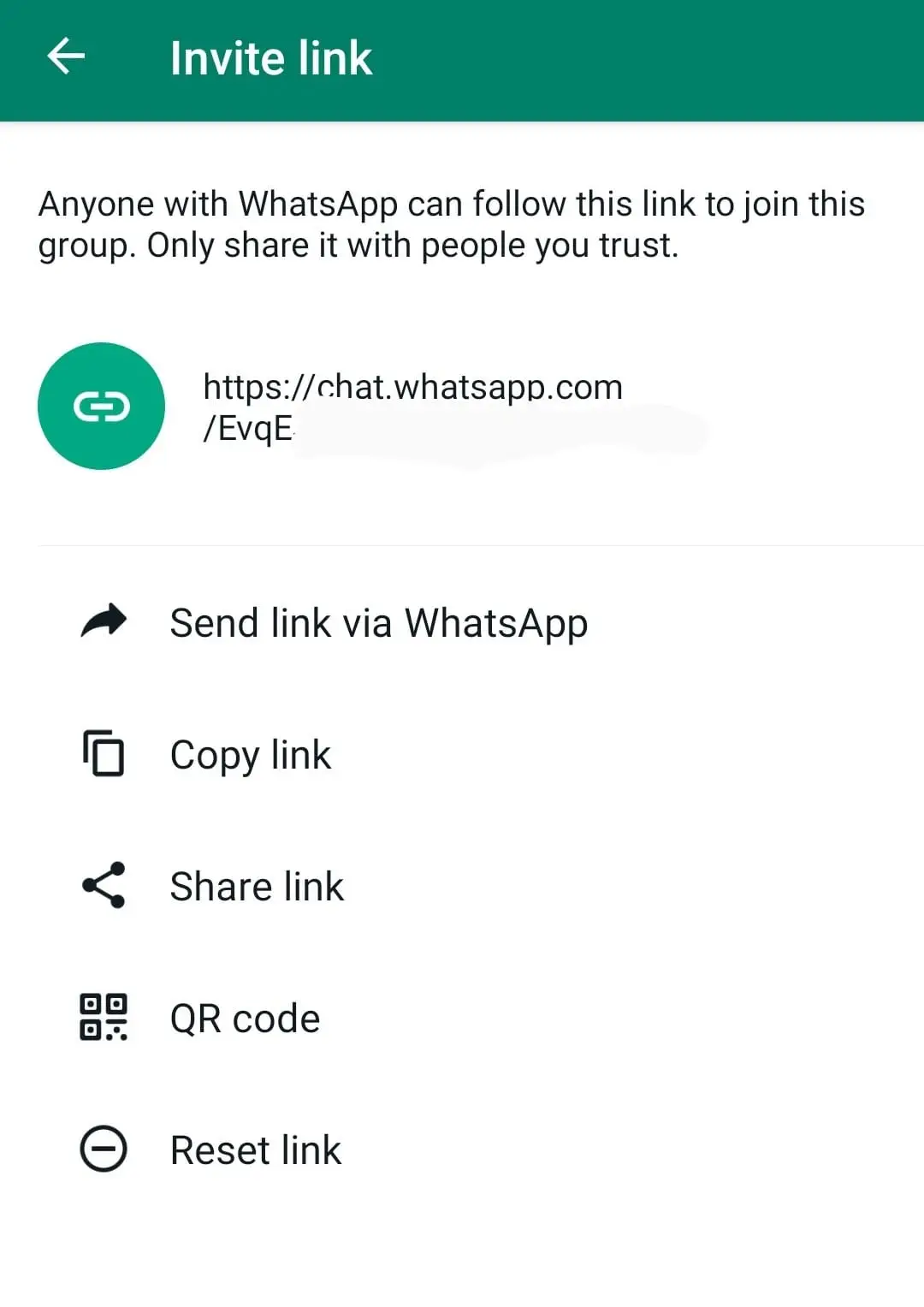 You can also invite people to the group by using the invite via link feature. Go to the group info and tap invite via a link; after that, a link is created for your WhatsApp groups. There will be 5 options there:
1st option is to send links via WhatsApp, you have to tap the invite link in that, and you can send these links to all the members or contacts who want to join the group.
You can share the invite link with all your contact; those who want to join the group can join by using that links.
2nd option is to copy the link and share links to all your chats tab. Then the third option is to share a link. You can use that feature to invite members other than WhatsApp.
A next feature is an option to QR code, and you can make a QR code of your group with the help of this and add contacts to the group.
If you think that your invite link, which was sent to your contacts, is misused, you can reset the link. The reset link feature is very important, if you tap on that no one can join the group via link.
To reset the link go to the group info from where you created the invite link; there will be the option to reset the link, tap on that.
Group subject –
If you want to change the group name, go to group info, and tap on the three dots. After that, the Change group subject option will appear.
Just tap on that and write the group's name that you want and click on save. That's all, your group subject, i.e., the group's name is changed.
Whatsapp group chat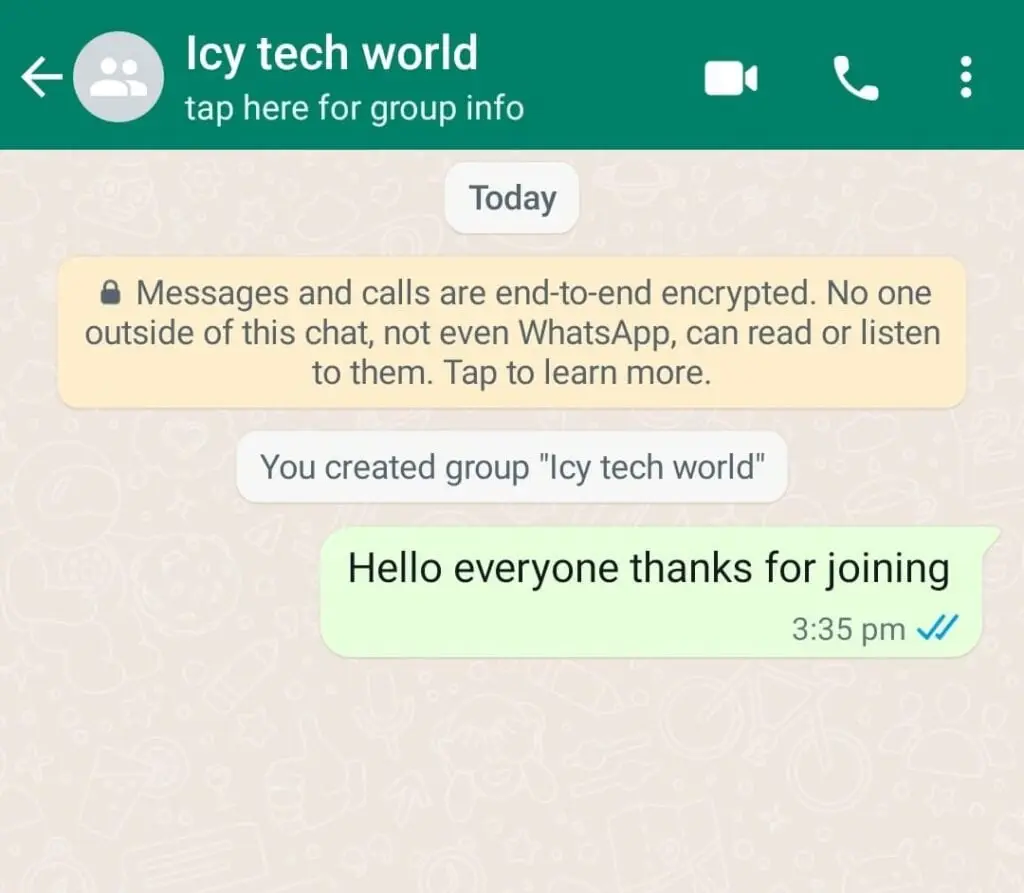 For sending ahead a message or text in Whatsapp group chat, open the chats tab or group chat, type a message you want to send, and then tap send.
You can also increase stroke width in WhatsApp by going to the menu. To send the beautiful format message, tap send. You can also search for the specific chats you want; for that, tap on three dots at the right corner and tap chats list, and search for the specific message, and you will get it.
Go to the menu if you want to pin, mute, or archive group chats. Hold your group in the menu, and at the top of the menu, there will be three options to pin, mute chat for the time you need to do, or archive group. You can choose a suitable option from the menu and save that.
Delete group chats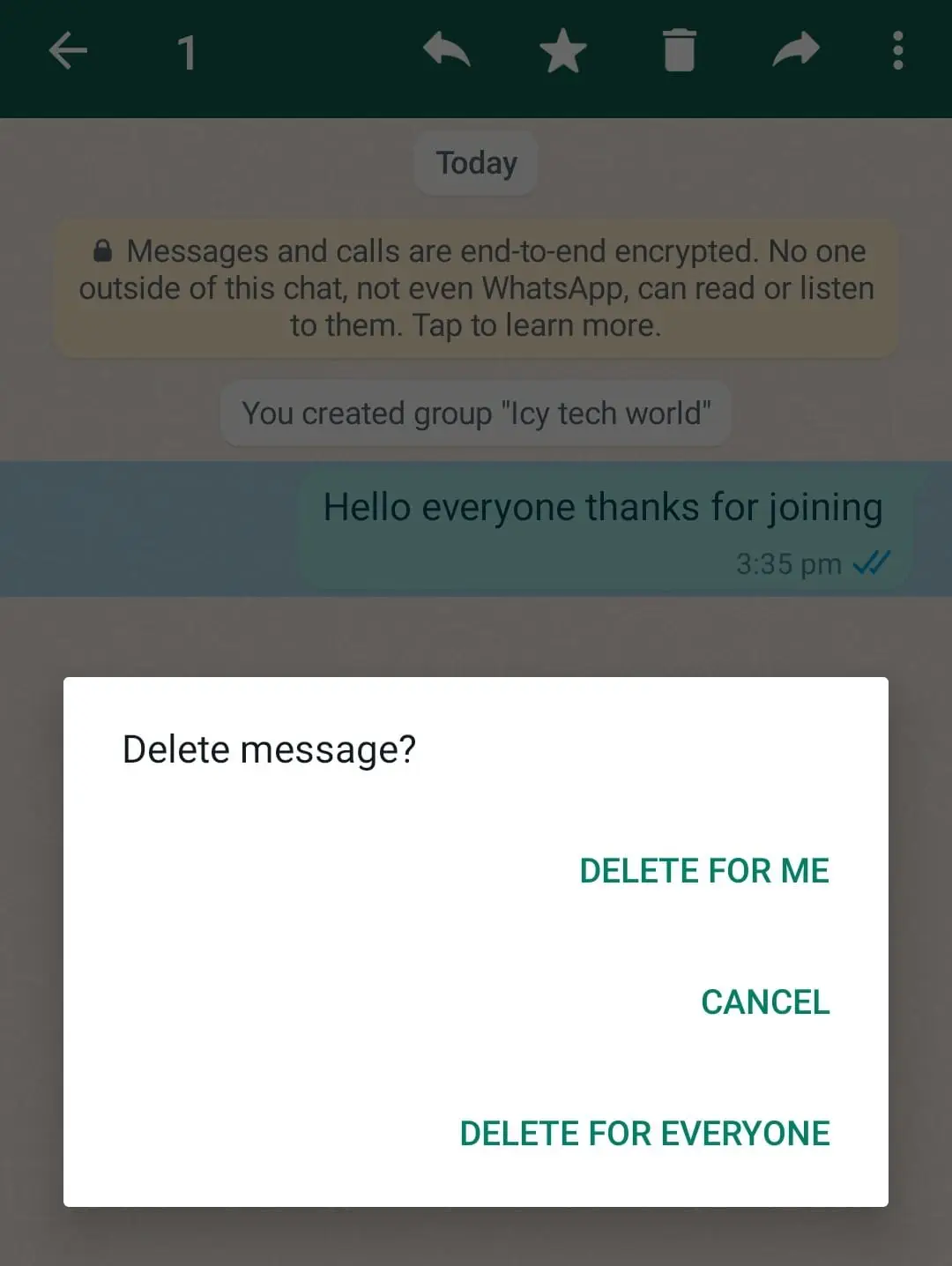 If you want to delete a group chat, you can do so easily. First, search for the group chat that you want to delete, then click-press that message, and above there will be a bin icon. Tap on that icon and click on delete for everyone so that no one can see your message.
Group admins
Group admin plays a major role in managing a group. A group admin can remove anyone from the group and promote/ demote other group admins.
A group admin can also restrict participants so they can't change the group names and send links via WhatsApp for misuse.
Exit group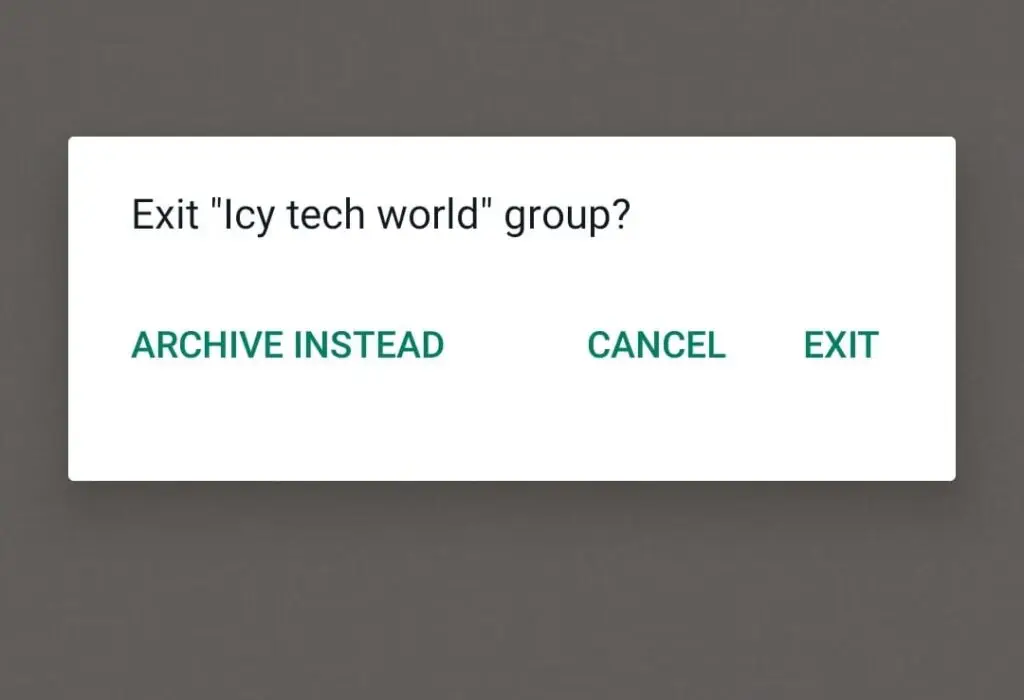 If you want to exit the group, go to the menu and open the group you wish to exit, and in the right corner, there will be three vertical dots, tap on that. There will be an option to exit the group; tap on that, and the group will be left.
You will no longer be a participant in the group. Hence, you won't be receiving any messages sent in the group.
How to create a Whatsapp group on iPhone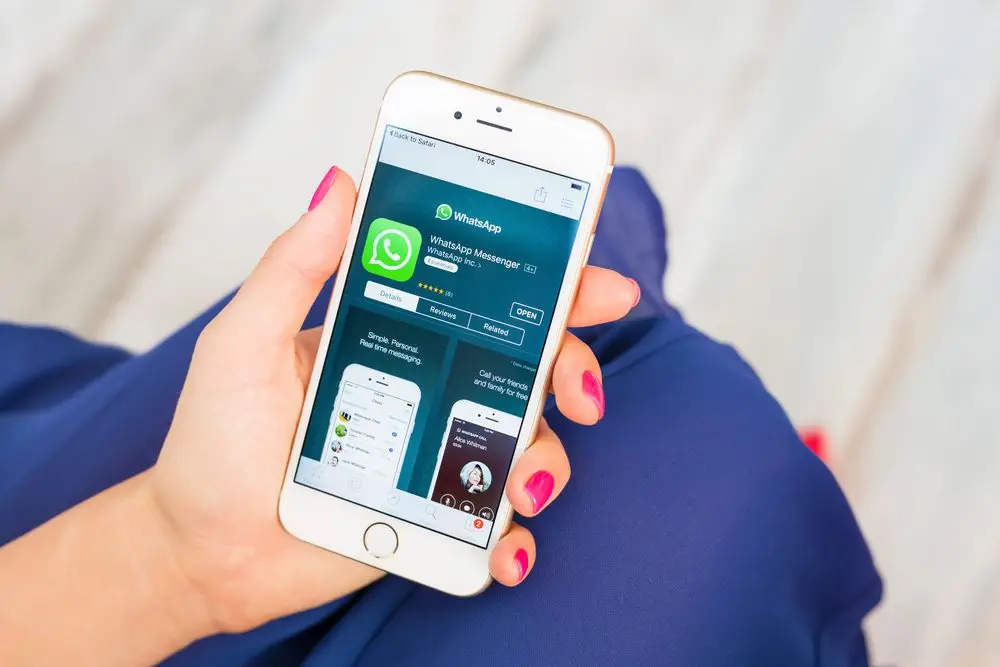 (1) The first step to creating a WhatsApp group is to download WhatsApp; for downloading WhatsApp open the App Store. In the app store, go to the search button and search Whatsapp Messenger. Install Whatsapp from there.
(2) Next step is to login into Whatsapp, enter your number and name, and verify the OTP, your Whatsapp account will be successfully created.
(3) Then, after logging in to WhatsApp, open the chats or conversations screen and look for the "new group" option on the top-right corner. 
(4) Then, it will take you to the next screen, where you have to select the members or participants you want to add to the group. You can select all your friends or family from the contact list and then tap on "Next"
(5) After that, you have to enter the group name on the "new group" screen as the subject you want for your group. After writing the group's name, successfully save that, and your group will be almost done.
(6) Next step is to add the group icon; on the group information screen. There will be the option to add/change the group icon. You can select any picture from the gallery that you want, you also take any picture using a camera and add that, or you can use emojis or stickers.
Still, if you can't find your desired image for the group, tap on the search web option and find your desired image.
Rest all the features as same as android. You can read above about that.
So let's conclude this article, to create a new group in WhatsApp, you only need to follow these steps, and you can easily create a group within seconds.
I hope you found the article helpful and have learned various features of the WhatsApp group, how to create, and now can work freely.