Want to know how to sign out of one google account? We have the most efficient solutions, stepwise, for our readers.
Millions of people use Google's most famous electronic mail service, Gmail, daily. Whether managing businesses, keeping track of work-related data, or simply keeping up with your friends and acquaintances, Gmail has proved to be an excellent service.
It follows naturally that when google makes small changes in Gmail, a vast majority of people are affected by it. One such problem is currently being faced by users, how to sign out of one google account, and we are here to take you through it. Let's go!
1. The Problem:
Have you ever faced this problem? Sometimes, you have to log in to one of your multiple Google accounts to look up something from your google drive or Gmail from some browser and then totally forget to log out of your Google account.
A nightmare indeed, we know. If you prefer to use multiple Google accounts, you most probably have been affected by this. While some people use just one Gmail account, many users use different google accounts for different purposes like business, school, and kids.
Yes, multiple accounts help in keeping your activities organized. It makes things so much simpler! Earlier, it was really easy to manage multiple accounts in your browser. Now, not so much.
2. Google's Decision to Change The UX:
While you could choose one single google account to log out of, you can not do so anymore.
Yes, Google recently removed the feature which allowed users to sign out of one Google account when multiple accounts are logged into. Now, google forces you to sign out of all the accounts. This has become a tedious task to remove accounts and manage accounts effectively with this in effect.
Annoying, we know. However, signing in and out of all Google accounts from your browser can be tiresome. It is also difficult to keep track of all the passwords so signing out of all accounts is not an option.
If you choose to sign out of all accounts, you will be logged out of all accounts from your desktop browser. You will need to re-login if you wish to access any Google drive, google photos, YouTube, or Gmail accounts.
Users have been posting in online forums, contacting google, and filling out forms to resolve the issue, but to no avail. No comment has been made by Google regarding this. And while we wait for Gmail to get back to normal, we users must get together to find a roundabout.
Don't you worry! We've got some tricks to help you eliminate this annoying new feature.
We have three ways to get around the problem, and you can choose whichever suits your needs the best.
How to Sign Out of One Google Account?
Here are a few simple steps you need to follow to sign out of just one google account:
Please ignore the first two instruction sets if you already have the Google app installed on your mobile phone.
1. Getting started with the Gmail app for iPhone and Android devices:
Download the Gmail application from the Apple app store or the Play Store on your iPhone or Android device.
Please use a Wi-Fi or ethernet cable for this process. Make sure that you have an active internet connection throughout the process.
If your internet connection is unstable or you have a poor signal, this process may take a while.
Now, open the Gmail app and sign in to the google account you want to sign out from your pc.
2. How to Sign out Of One Google Account from A Mobile Phone:
Open the Gmail app and tap on the profile photo on the top right corner of the app.
You will notice a circle with letters if you have not set a profile photo yet.
When you tap on that, you will see a pop-up.

3. What the 'Manage Your Google Account' Feature Is:
Here, tap on the 'Manage your Google account,' displayed below your name and Gmail address. Upon clicking, you will find all settings related to your account.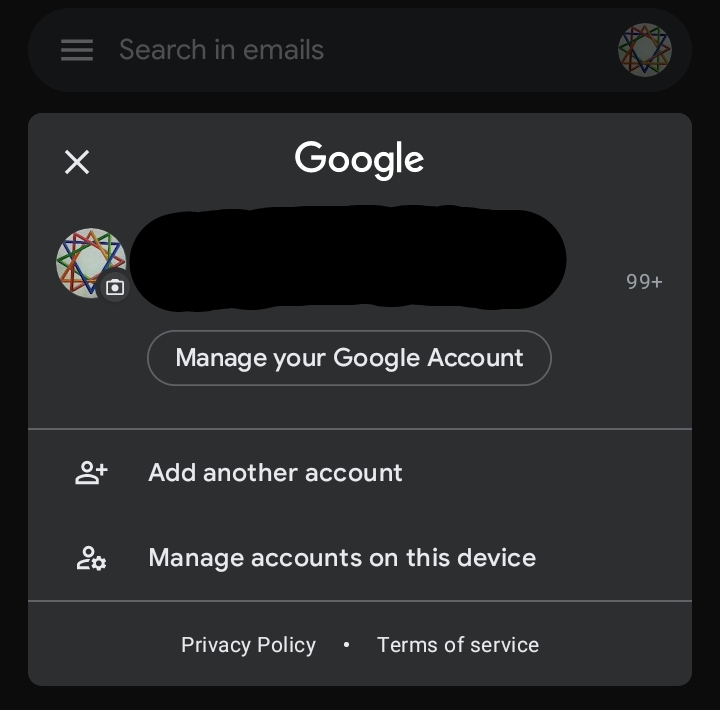 If you have multiple google accounts signed into on your iPhone or Android device, you will have to select the desired account. Go to the Security tab. We will see various tabs at the top like Home, Personal info, Data & Privacy.
Scroll down and tap on the 'Your devices' section.
Select 'Manage devices.'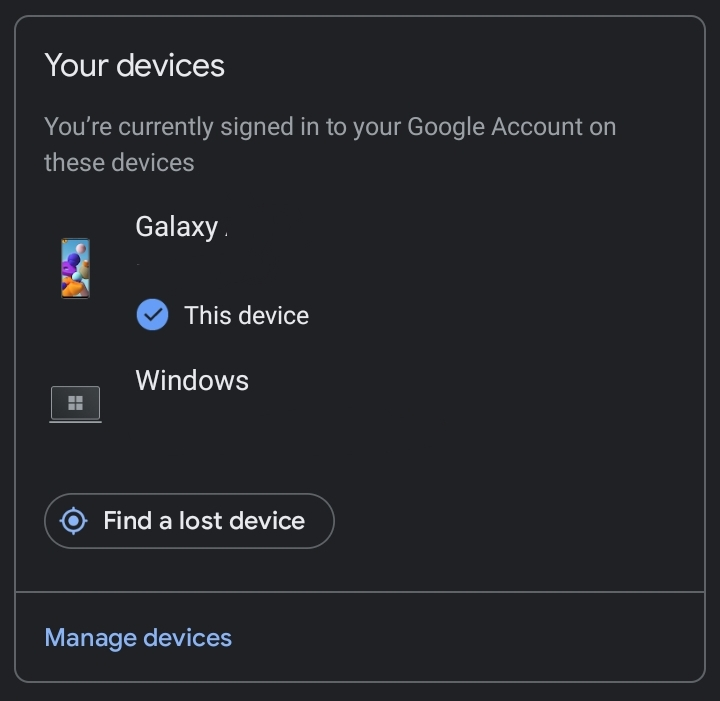 Here, you will find all the devices listed in which you've logged in.
You will notice two sections, where you're signed in and where you've signed out.
The where you're signed in section shows the devices your account is currently logged into.
The where you've signed out section displays the devices you had logged into but have logged out since.
Select which device you wish to sign out of from your browser.
Now, tap the three dots icon.
4. The Last Step:
Here, you will see an option to sign out of that device.
Tap on it, and you will be asked to confirm if you want to sign out of your Google account.
Upon selecting yes, you will be successfully signed out of this particular Gmail account.
Your other accounts will still be logged into from your browser.
5. Other Uses of This Method:
This way, you can manage multiple Google accounts on your desktop browser in the easiest way, any number of times you want.
This method can also be used if you share a pc with multiple users and do not wish others to access your Google account for privacy or security reasons.
For a video tutorial, check out this one:
Use Your PC to Sign out Of One Google Account
While it is easy to sign out of one google account from your iPhone or Android phone, some users prefer not to sign in to their Google account from mobile phones. Here is an easy guide to signing out of one Google account from the browser within the website itself for such users.
You will see your profile icon in the top right corner of your browser. Click on it.
Click on the 'Manage your google account' option.
This will open another tab on your browser, where you will see various options on the left side of your screen.
Click on 'Security.'
Scroll down to find the "Your devices" section.
Click on the "manage devices" option.
You will see a list of all your signed-in devices on your Google account.
Choose which devices to log out from and click on log out.
Voila! You have successfully logged out of only one of your multiple Google accounts!
 1. Create Multiple Profiles on Your Browser
While this is not an immediate solution, creating multiple profiles for your multiple accounts will help you prevent the problem. Here's a list of how to do it:
While logging into a new Gmail account that you have not used on a given device before, choose to create 'other profile.'
Please note, do not simply sign in to your Gmail accounts from the website.
Instead, click on the profile icon on the top right corner of your browser window.
2. Creating Multiple Profiles for Multiple Accounts:
A window displays various options such as sync, manage your Google account, and other profiles.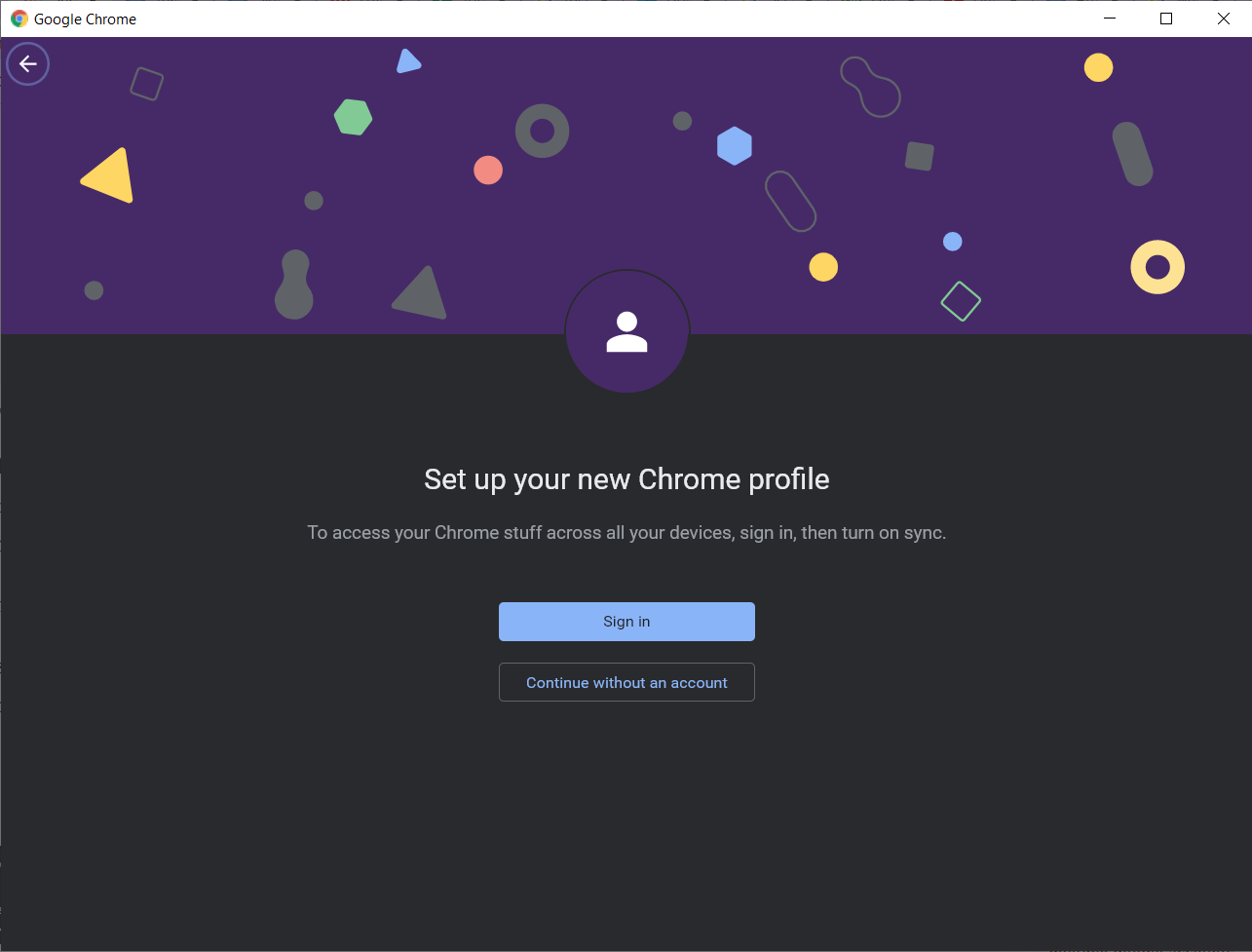 In the other profile icon, you will notice an option to add another profile at the bottom. Click on that option.
A new window will be opened in your browser, which will take you to the website to sign in to your different Gmail accounts.
Enter your Gmail id and password, and you will be logged into your account.
3. Why Use This Method:
Now, while logging out, you can log out of only one google account, and you won't have to worry about signing in again into multiple accounts. This method prevents the problem rather than creating the hassle of logging out afterward.
Creating multiple profiles for multiple accounts also helps keep your data organized. Even if you use multiple accounts in the same profile, this method is worth giving a shot!
The Bottom Line
Please let us know if you have any queries, run into unexpected problems, or face errors. We will get back to you with easy solutions as soon as possible.
In the meantime, check this post related to google by us:
If you wish to stay updated about this feature, improvements, and changes, keep visiting the site:
How to sign out of one Google account
With these quick and easy methods, we hope you have learned how to sign out of one Google account by now and successfully log out of one Gmail account only.
Which method did you find to be the most efficient? Which one will you, as the tech-savvy person of the family, recommend to your parents and grandparents? Are there any other alternatives?
Please let us know in the comment section below!