What is Microsoft Excel:
Microsoft Excel is an easy-to-use software tool most widely used over the globe for its spreadsheets.
Microsoft has always made sure that users find their products interesting and engaging. This has been possible because of the wide variety of options and tools for a better experience.
However, one side effect of this, which has been widely discussed, is that users most often forget where to find a particular tool, and then it becomes difficult and time-consuming for them to navigate through the software.
We can organize spreadsheets with the help of a huge variety of in-built formulae and functions here.
While many of us use only the simplest of its features, figuring out how to use some advanced features will make your life a lot simpler!
Here is one such guide for you, explaining how to insert multiple rows in excel.
What Microsoft Excel software is used for: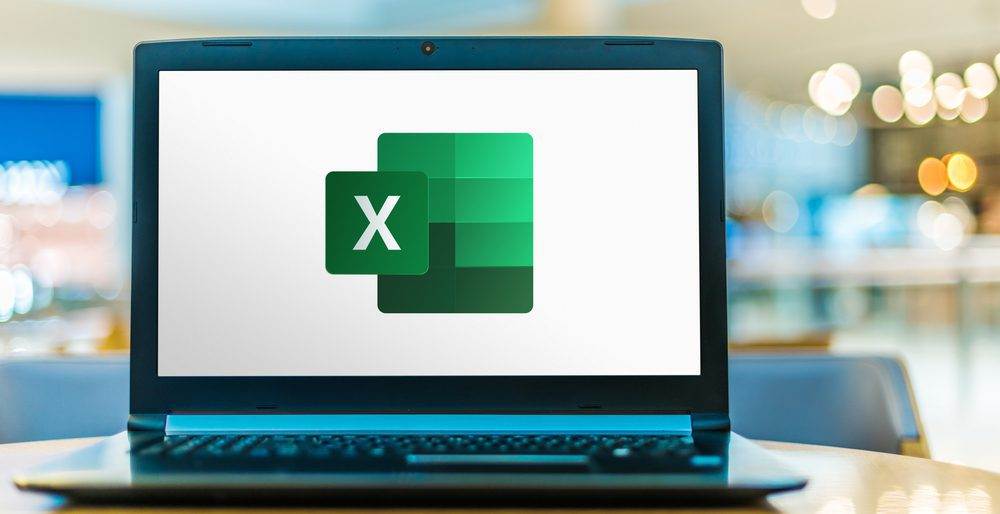 Microsoft Excel is known as one of the best accounting tools around the globe. Today, Excel is being used by almost everyone, for office work, school work, personal work. Excel helps users organize data, which comes in very handy from time to time.
Data entry and data management are two fields that excel has expertise in. You can plan your schedule with excel easily, make changes in your schedule just as easily and even synchronize files across devices and accounts. That is what makes time management and task management an easy-to-do task.
Excel is even popular among the older generations for this very same reason. In the primary era, it was used mainly for office and work-related purposes, but now, excel has become mainstream.
Excel is used in most workspaces for business management. The tool is so versatile that it also allows programming.
What an excel sheet can do is truly known when some of the most repetitive and annoying tasks are made simple with just one click.
Excel is the most popular tool in the corporate world at this moment. Companies from small scale to huge business adventures use excel to keep track of office work.
Finance is one such domain where the entire process of planning budgets, making finance-based decisions, approximations, and predictions are based on spreadsheets.
Without question, the best feature of Microsoft Excel is its massive number of shortcuts. These shortcuts are the reason for its best-in-class performance. Some people even use it to calculate and forecast future household spending, make interesting reports, and learn how to use the software.
Let us walk you through some easy equations and methods now that you know the large realm in which Microsoft excel operates.
The need for shortcuts:
While there are so many options available in excel to calculate, shortcuts allow the user to complete the tasks at hand quickly.
Using shortcuts will greatly increase your productivity. Compared to toolbar options available in excel, these shortcuts are very efficient and fast.
Keyboard shortcuts are also a huge help to those with vision and mobility disabilities.
You can go as far as creating programs to automate repetitive and monotonous tasks.
What is a row in excel:
In Microsoft Excel software, there are two subtypes in the spreadsheets, rows and columns.
Rows in excel run horizontally across the spreadsheets while you can observe columns present there vertically.
Row headers identify rows in excel.
You will find rows numbered 1 through 1048576-row headers arranged vertically to the leftmost part of the spreadsheet. That is, there are a total of 1048576 rows in excel.
Each row is identified uniquely in Microsoft excel, with the usage of row numbers.
Practical usage of the trick:
When Microsoft excel is used in data management and finance, the employees often need to keep the data set updated. For this purpose, multiple new rows must be added to the spreadsheet. This will keep the sheet updated and complete, always.
How to quickly insert multiple rows in excel:
Here is a list of methods you will find useful while you insert blank rows in excel, with the help of insert row shortcuts.
Hoping that these excel insert row shortcuts are of help to you!
Insert only one row:
Inserting only one row in excel is a straightforward process. Just follow the steps given below.
Open Microsoft excel and choose which workbook you wish to work upon.
When the workbook is properly loaded, select the row above which you want to insert another row.
Select the heading of the row, or the row number, above which a new row must be added.
Right-click on the selected row, and a pop-up menu will be displayed. In the insert menu option, click the insert button. An entire row will be displayed in your excel spreadsheet.
Do not worry about the row number, and the spreadsheet will match it so that a new row can be accommodated.
A blank row will be added to your spreadsheet. You can insert rows in excel using the excel row shortcut above the selected row only.
If you wish to insert multiple rows in excel, say, two rows, follow the procedure given below:
Insert multiple blank rows:
You must remember that you can add multiple rows in excel above the selected rows.
As far as the actual process is concerned, open your excel spreadsheet or the workbook you are currently working in.
Select the entire row above which you want to add multiple rows. When adding blank rows in excel, do not forget to select entire rows in your excel spreadsheet.
A quick shortcut is to select the same number of rows in excel as you want to insert.
Let us understand this with an example. Suppose you want four new rows inserted into your excel spreadsheet.
So, select twelve rows in excel above which new rows are inserted.
Do not worry if these selected rows contain some data already; new rows will be inserted above these rows, and your data will not be lost.
Press ctrl, click on the selected rows and click on the Insert icon from the pop-up menu.
Yay! Four rows are now inserted into your spreadsheet.
You will have to remember that the process for inserting multiple rows in excel is the same, regardless of the number of rows that the user wishes to add.
Insert multiple blank columns:
The process of inserting multiple columns is often very similar to inserting multiple rows in excel.
Again, you will have to remember that you can add new columns to the left of the selected column.
You will have to open your excel workbook and select the column's heading to the right of which you want to insert multiple columns in excel.
Now, hold down control. Proceed to click on the selected column or columns. From the popup menu that will be displayed, click insert.
This way, you will have new columns added to your excel spreadsheet.
Insert multiple rows that contain data:
If you wish to make copies of the content you have already created to new rows in excel, here is an effortless shortcut.
Microsoft Excel allows you to copy and paste the cell contents. You can select the cells that need to be copied. Selected cells will be copied and pasted; other cells surrounding them will not be affected by the changes made.
Not only that, you can copy and paste the cell attributes. Attributes formulae, comments, formatting, etcetera.
You can use the copy and paste icons provided in excel by default. You will find the copy option in the Home tab.
Insert multiple rows in excel by dragging:
You can drag the border selection in excel. This process will provide the same results as before, but more efficiently.
This method does not require the usage of any of the keyboard shortcuts. This method is the quickest and most efficient method available up to date.
Keyboard shortcuts to use:
Alternatively, you can use the shortcut ctrl+c for copying and ctrl+v for pasting the contents to multiple new rows.
While pasting, you will find a special paste option that allows you to select one or more attributes to be copied and pasted.
You can select any number of options from all formulas, values, formats, comments, validation, all using the source theme, except borders, formulas and number formats, values and number formats, all merge conditional formats.
Though there is a compatibility mode available, there might be a slight change according to different Microsoft suite versions in the options.
Insert multiple rows in excel with the right-click menu:
To use this method, open the Microsoft Excel sheet you are currently working in.
Now, select the total number of rows you want to add here.
Right-click on one of the selected rows. After right-clicking, a pop-up menu will be displayed.
From the list, select insert. A pop-up named insert will be displayed. Click the entire option row from it. Click OK.
You are ready to go!
Remove recently added multiple rows in excel:
Use the shortcut ctrl+z to delete the recently added multiple rows on your personal computer.
If you are using a mac, kindly press command+z for the same.
This will save time and hassle of undoing and redoing your recent actions.
How to insert multiple rows in excel using a keyboard shortcut:
If you prefer using your keyboard while working on your spreadsheets, an easy-to-use command will quickly get the job done.
After you open your excel workbook, select the total number of rows you wish to add to excel.
After this, press shift, control and sign if you are using windows and the command+shift+plus sign if you are using a mac.
This will prompt a pop-up named insert.
Select the entire row option from the list, click OK, and have the necessary number of rows added to your spreadsheet.
Get help in windows:
Microsoft has made sure that users have quick and easy access to their technical support if they run into an issue.
Here are a few ways to resolve your issues as quickly as possible, without a fuss.
Through the internet:
Visit the official Microsoft website support.microsoft.com
Here, you will find elaborate solutions to the most mundane of your problems. You will also find articles, detailed video tutorials, and forums for discussion.
You can also contact them, and they will get back to you as soon as it allows.
The phone number and email id are provided on the same website. You also have an option of live chat with the support team for instant solutions to your problems.
On your desktop:
It is a widely known shortcut. You can press the F1 key to get help.
If you are using windows, you will find a search window on the taskbar. Here, you can type your questions or keywords regarding the problem you have run into.
You can always connect your pc to the internet and search on the browsers for solutions. Most technical forums will get back to you with detailed solutions.
Some other information that you might find useful:
To keep learning excel and help your career growth journey, you must be up to date with the latest technology trends and innovations.
We think these resources will be beneficial for that. Check them out right now!
https://icytechworld.com/how-to-calculate-standard-deviation-in-excel-101-excel-guide/
https://icytechworld.com/how-to-sign-out-of-one-google-account/
https://icytechworld.com/how-to-save-a-document-in-google-docs/
The bottom line:
We are sure that you have the best of the tricks up your sleeves by now.
If you have any queries, run into unexpected problems or face errors, please let us know. We will get back to you with quick and easy-to-follow solutions as soon as possible.
After reading this article, do you feel like you are getting a bit tech-savvy? Do you think you can now use Microsoft Excel to its full potential?
Would you like more articles like this from us? Is there a particular topic bothering you about the use of Microsoft excel?
Please let us know in the comment section below!