A complete guide on how to reset Apple Airpods…
When it comes to stylish accessories, music, highly advanced technology or maybe noise cancellation (privacy), who can forget AIRPODS (iOS device ) …?
Here in this article, we will gain all the latest news about how to reset apple AirPods (AirPods max, AirPods Pro), the setup process, the Digital Crown, and everything else related to AirPods.
Apple AirPods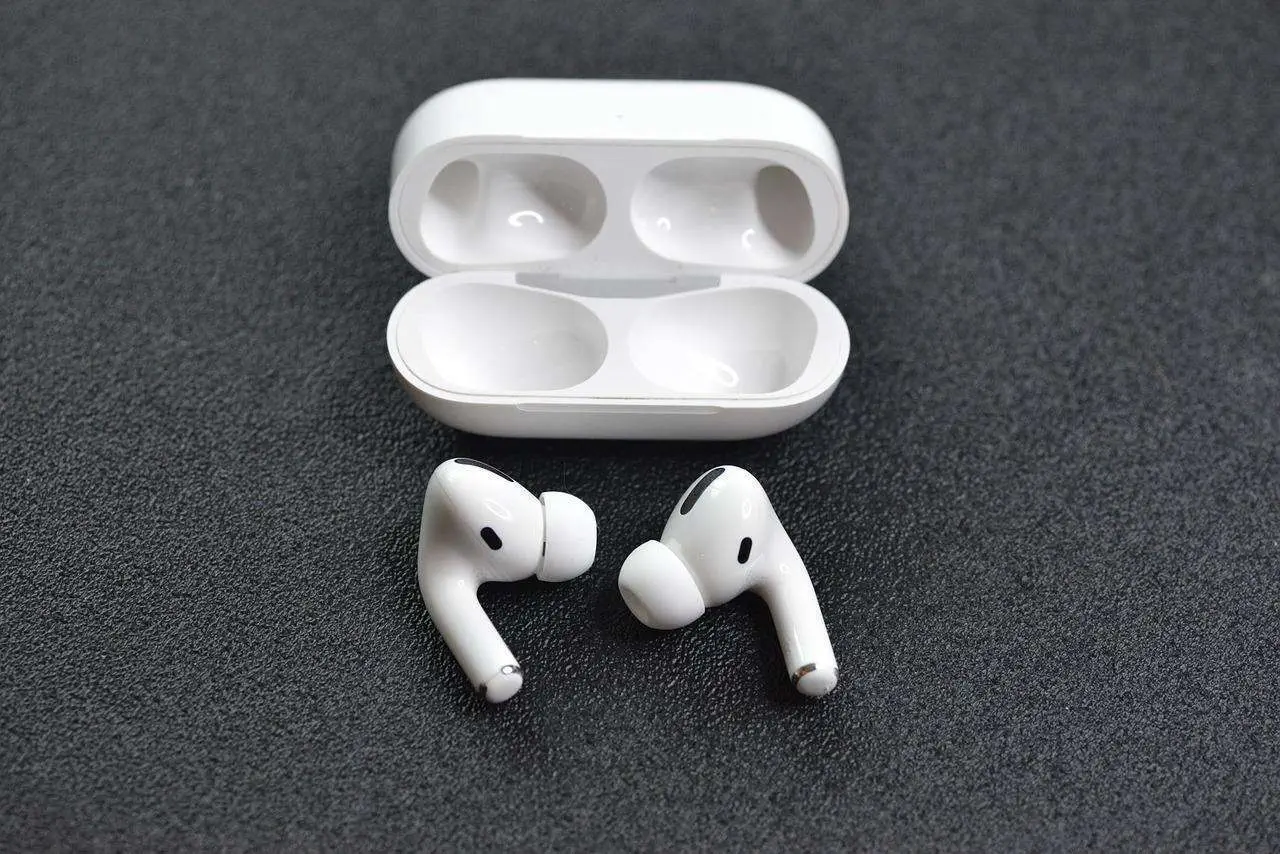 AirPods are wireless Bluetooth headphones designed by Apple Inc. They were announced on September 7, 2016, along with iPhone 7. Within 2 years, they became the most famous accessories of Apple devices.
How many types of AirPods are there?
As of now, there are 3 variants of Apple's high-tech headphones. Each is perfectly timed, extraordinarily researched, fantastically and profitably launched. To date, 3 generations (variations) of Apple's headphones have been released. Namely AirPods, AirPods max and lastly, AirPods Pro.
AirPods (generation 1)
The first generation of apple headphones (generation 1), also known as AirPods, was announced on September 7, 2016, along with iPhone 7 at an Apple event. Later it was delayed to launch from late October to 13 December 2016.
These AirPods included many features, such as wireless earbuds with touch functioning and a charging case holding a battery life of 5 hours. Charging them for 15 minutes in the case gives three hours of uninterrupted listening.
The case provides 24 hours of total usage time. Production of the 1st generation was discontinued on March 20, 2019, after the second generation was released due to lack of up-gradation and better marketing for other products.
AirPods max (Generation 2)
With upgraded systems according to the market (competitors), customer's needs, and higher satisfaction, Apple Inc. came with another version of over-ear headphones, known as AirPods max.
Apple announced its AirPods 2 on March 20, 2019. It has the same design as AirPods Generation 1 but came with better and updated features. These series came with an H1 processor that is known to support the best feature, hands-free "Hey Siri". Apple also claims 50% more talk time and faster device connection times. The "Announce Messages with Siri" feature was added in IOS 13.2, which allows the user to dictate text messages to Siri.
AirPods Pro (Generation 3)
Apple finally announced its 3rd generation on October 18, 2021, also known as AirPods Pro. They feature an external redesign with shorter stems similar to the earlier one and use similar force touch controls.
They also include support for spatial audio, Dolby Atmos, IPX4 water resistance, skin detection and a case supporting MagSafe charging.
Apple claims that they have increased battery life compared to previous generations, with AirPods lasting up to six hours of continuous usage and the charging case providing charge for up to 30 hours.
How to connect / join / setup AirPods
Let's understand how we can connect AirPods to various devices. Let's begin with basics…
iPhone
Connecting AirPods to iPhone has to be the easiest and simplest due to the H1 chip in the phone. We need to ensure that you are using the latest version of iOS. After that, open the home screen and ensure your iPhone is unlocked.
Open the case, and with AirPods still inside, hold it near the iPhone by pressing the button in the case of AirPods 2 and pro. A window will appear on your iPhone, where we can click 'connect' on your screen or device.
Ipad
The process to connect AirPods to Ipad is more or less similar to that of an iPhone; we need to make sure that the Bluetooth feature is on and then follow the same steps as above.
MacBook
All you need to do is select "System Preferences" from the Apple Menu, then click on "Bluetooth."Make sure that the Bluetooth is on. With both AirPods in the charging case, open the case.
Press the setup button present on the back of the case until the light changes. On your Mac, choose AirPods, which you want to connect from "Devices," and then click "Connect."
If the sound doesn't play in your AirPods as soon as you connect them, you must either click on the volume control or Bluetooth menu in the menu bar and make sure that the AirPods have been set as the output device.
PC/Laptop
It gets a little complicated when you connect AirPods to devices other than that of Apple. To sync your AirPods to your laptop, make sure that the Bluetooth of that device is turned on. Now with both the AirPods in the charging case, open the lid, and hold the setup button on the back of the case.
Then select the AirPods from the list of available devices. Just know that the features might be fewer in Android than that Apple devices.
Android phone
It is the same as that of pc; make sure that the Bluetooth is turned on, open the lid with AirPods in case, and press the button till white light flashes. Then, select AirPods from the list of devices available. However, it is recommended that you should not use AirPods with android phones.
Playstation 4/5
Connecting your AirPods to ps 4/5 makes you fix it as it does not support Bluetooth audio. However, it MIGHT be possible if you use an external dongle.
Xbox
Again, it is limited to using your AirPods with Xbox, and might require external adapters or dongle.
Samsung TV
If your TV has Bluetooth, then it is possible to connect it with AirPods; it's just that its features might get limited. Ensure that Bluetooth is turned on, open the lid and press the setup button with AirPods in case. Press and hold the button; once the name appears on the screen, connect it to the TV.
How to Reset Apple Airpods/ Factory reset AirPods
If you want to use AirPods that someone else has already used, you will need to remove their apple ID from their AirPods. When you reset your AirPods, settings also get changed, and you'll need to put in your ID (iCloud account), then it will be ready to use again.
The factory reset process is the same across all the models of AirPods. So, the instructions you will follow are the same for all the models.
STEP 1 – Keep AirPods in the charging case, then close its lid for 30 seconds. This will restart your AirPods or AirPods Pro.
STEP 2 – On your iOS device, in Settings, select Bluetooth.
STEP 3 – Click the "i" icon next to AirPods.
STEP 4 – Forget This Device and once more confirm. This disconnects and removes the AirPods from all devices linked where you've signed in with the same Apple ID.
STEP 5 – Press and hold the setup key on the back of the case for 15 seconds with the lid open and flashing amber until the light changes to white colour.
STEP 6 – Keep the lid open. Place your AirPods close to your Apple device to reconnect, and the led light will flash up.
This is how you can reset your AirPods. Now, to reset your AirPods without your phone.
Keep AirPods in the charging case. Open the lid.
Locate the button on the back of your AirPods case.
Press and hold the Setup button for 15 seconds. The status light must change from amber to white.
Close the lid. Your AirPods are fully reset without the phone.
If you still are not able to reset your AirPods even after both of the able steps, you can try the following:-
Clean your AirPods case and AirPods- Take a Q-Tip and clean your case, as there might be some dirt in the case, which is why you were unable to reset it.
And if the above is also not the case, try to connect to apple support to find the solution to your problem.
And there you go, all the ways in which you can reset your Airpods.